This page records new features, updates, and other notable changes to Tinyblu. If you find a bug or want to suggest a feature, please get in touch!
Tinyblu Goes Mobile
July 24, 2016
Tinyblu has been completely rewritten for the modern, mobile web.
The new Tinyblu web app works on any device: phones, tablets, and desktops. The user interface automatically adjusts to the size of your screen. On Apple and Android devices, you can add Tinyblu to your home screen and use it just like any other app. You don't even need to install anything from the app store!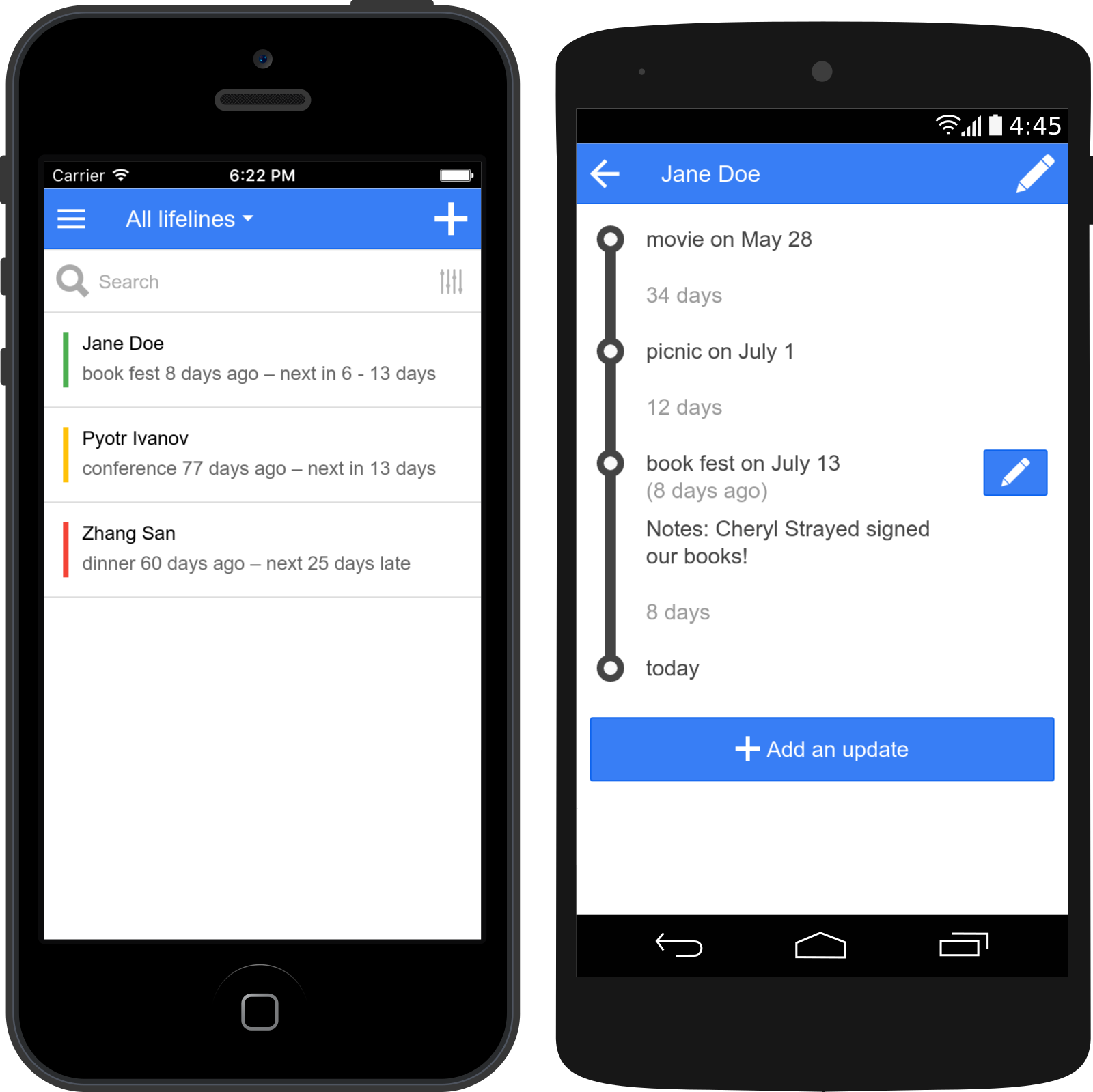 The new user interface is less cluttered and more intuitive, and it is easier to use both with a mouse and on a touchscreen. It includes two new features: the timeline view pictured above, showing you the history of interactions with a lifeline, and the ability to sort lifelines by name or status, using the button to the right of the search bar.
Try the new Tinyblu and tell us what you think! We love hearing how you're using Tinyblu, what works well, and what needs improvement. For the latest news and updates, follow us on our new Twitter and Facebook pages!
Tinyblu