Be a better friend.
Add your local or long-distance friends, and keep track of when you last interacted. If you're out of touch with someone, Tinyblu will send you a reminder.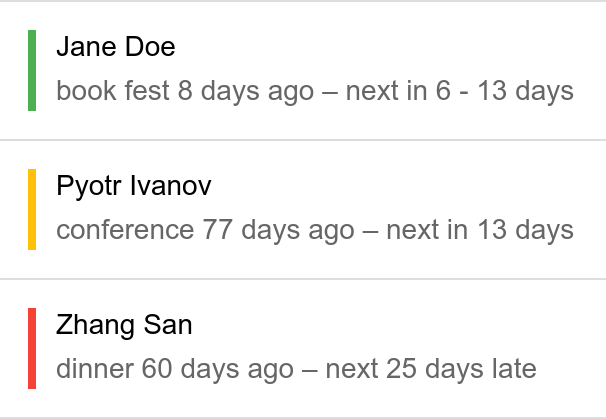 Build a stronger network.
Add professional contacts and stay on their radar with regular interactions. Tinyblu makes it easy to remember what you talked about last time.